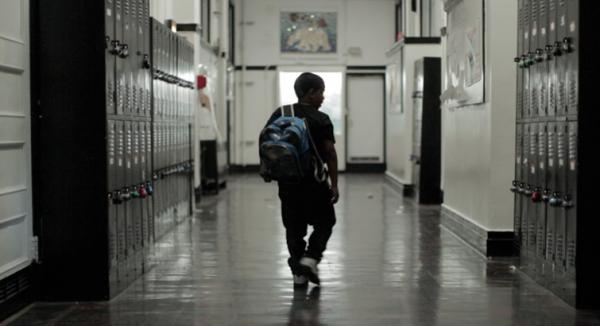 TATIANA, age 6

"I became a widow when Tatiana was three years old. Soon after, I noticed Tatiana was struggling. She was fidgety and wasn't understanding simple things. It was incredibly hard for her to express herself.
Friends told me she was just acting her age, but I knew in my gut that something wasn't right.
I met with the Department of Education, but they were adamant that Tatiana didn't need a specialized setting.
Thank goodness I found Promise.
Tatiana was given the neuropsychological testing she needed, and was diagnosed with speech and language disorders, and severe ADHD. Everyone at Promise treated me and Tatiana like we were family.
Thanks to Promise, Tatiana will be starting at the Stephen Gaynor School in the fall.
If it weren't for Promise, I'd be lost right now. Worse, Tatiana would be lost. Now we have a chance." - Maria, Tatiana's mother
---
DANIEL, age 6
Daniel just wanted to be like his older siblings. Both his sister and brother were succeeding in school, but Daniel was struggling with academics and acting out in the classroom. His mother suspected he had a learning issue and reached out to Promise Project for a comprehensive neuropsychological assessment. A neuropsychological evaluation can make a world of difference for a child with a learning disability. Through testing, interviews, and observation, our clinicians are able to determine a child's strengths and weaknesses and pinpoint their exact needs. Once our psychologists analyze this information, they are able to make a diagnosis and give recommendations to help the child learn.
Following Daniel's evaluation, Promise concluded that he had significant executive functioning issues, ADHD, and learning disabilities in reading, writing, and math. Daniel's behavior was consistent with a child whose learning issues were not being addressed. After receiving a correct diagnosis, Promise's Educational Coordinator worked with Daniel's mother to help Daniel receive the proper services at his school. Today Daniel is excelling in school just like his siblings, and his third-grade teacher reports he is happy, inquisitive, and thriving.
---
ELENA, age 10

When Elena started 4th grade last fall, she struggled to understand what was going on in the classroom. At first, her teachers attributed her learning difficulties to growing up in a bilingual household. Although Elena moves freely between English and Spanish, her parents - who emigrated from the Dominican Republic - speak Spanish at home. But as the school year wore on, Elena's troubles worsened. She fell behind in all of her subjects, and had an increasingly hard time expressing herself. Fortunately, a teacher sensed Elena might be struggling with learning issues and referred her family to Promise Project for a neuropsychological evaluation.
Promise's exceptional bilingual services enable our clinicians to distinguish language barriers from learning disabilities, testing students' abilities and skills in English and Spanish as necessary. After assessing Elena, it was clear that she was very intelligent, but she had significant learning disabilities that needed to be addressed.
When our evaluation was complete, one of our bilingual educational coordinators worked with Elena's parents to get their daughter an Individualized Education Plan (IEP) and placed in a classroom with proper support. Elena was assigned a language paraprofessional to help her bridge the gap between her skill level and her language processing issues.
This year, Elena started 5th grade with a completely different attitude about school. She finally feels like she fits in and she is thriving. Her grades have improved significantly and she recently excelled on her state exams.
---
MARTIN, age 12

Martin just wants to be like the rest of his classmates, but school has always been a struggle for him. Sweet and shy, and extremely motivated to learn, Martin was promoted year after year, despite not being able to advance beyond a first grade reading level. Fortunately, Martin's fifth grade teacher noticed he couldn't keep up with his peers. Suspecting he had serious learning issues that needed special attention, she referred him to Promise Project.
Upon completing a neuropsychological evaluation, we concluded that Martin has severe dyslexia and dysgraphia. Our clinicians worked with Martin's parents to explain his learning disabilities and inform them about the services he would need in order to be able to learn. Together with our educational coordinator, his parents attended an Individualized Education Plan (IEP) meeting and worked with the school system to place Martin in a specialized school that had the resources necessary to address his learning issues.
It's only been a few weeks since Martin started his new school, but his parents report he is thriving. They say he feels like he finally fits in, that he has finally found a place where there are other kids like him. Our Promise team will follow up with Martin's parents to make sure he progresses and offer support if needed.
---
ISABELLA, age 7
Isabella is just seven years old, but she is already suffering academically, behaviorally, and socially. Last school year, her teachers reported that she was impulsive, highly distractible, and exhibited aggressive behavior. While Isabella received in-school counseling, she didn't receive many of the services outlined in her Individualized Education Plan (IEP) as her teachers claimed she wouldn't see the therapists assigned to her. Isabella's mother desperately wanted her daughter to be able to learn, but she felt as though no one was listening to her concerns. Finally, another parent referred her to Promise Project.
When we completed our assessment, we found that Isabella had profound receptive language challenges which were interfering with her academic functioning and ability to communicate effectively. This could only be detected with Promise's state of the art neuropsychological evaluation process. Earlier this month, Isabella's mother and our educational coordinator worked together with the Department of Education to get Isabella the intensive speech and language services she so critically needed to address her learning disability.
---